What is a Aptar bidose nasal spray device?
The Aptar bidose (BDS) nasal spray device is designed to accurately deliver two metered nasal spray doses. The device does not require priming and is disposed of after use. Depending on the application, the device can be used to administer medication in two ways; 1) a single dose/spray is administered and depending on the reaction of the patient a second dose is available if the medical episode is not controlled, 2) 100 uL of spray is dosed into each nostril (two sprays total) of a patient for one full dosage. For the second application, this allows drug substances with low solubility that cannot be delivered in a unit-dose spray, to be administered as a bidose.
At Renaissance, we have more experience with filling and assembly of the Aptar bidose device than any other manufacturer. We have multiple filling and assembly lines available to support bidose projects from development and clinical scale to commercial production. Contact us to learn more about our bidose capabilities.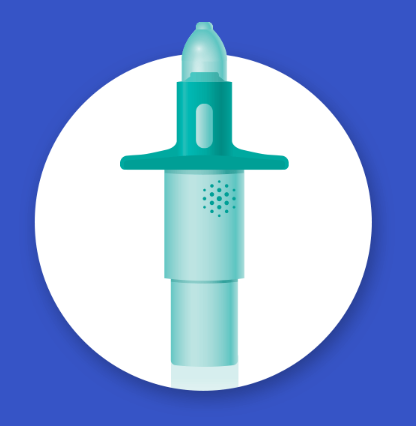 Top of page