Global CDMO invests more than $40 million in infrastructure, equipment, and technology for 370,000 sq.-ft state-of-the-art Ocean County, NJ campus
LAKEWOOD, NJ (10/21/21) – Renaissance Lakewood, LLC, a leading pharmaceutical contract development and manufacturing organization (CDMO), today announced a significant expansion of their now 370,000 sf main campus footprint in Ocean County, NJ.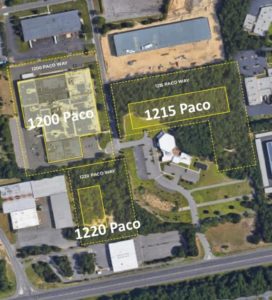 The facilities upgrade began in 2020 and consists of two new buildings as well as the renovation of their headquarters building at 1200 Paco Way, Lakewood. A multi-million-dollar investment in state-of-the-art technology and equipment is also part of the modernized structures. For more than 20 years, Renaissance Lakewood, LLC has been among the preeminent leaders in nasal experience and sterile injectable dosage forms and the successful commercialization of these products for US and global markets.
"Expanding our footprint and making critical investments in our technology infrastructure are critically important to providing a world-class customer experience," Serge Maltais, President and CEO of Renaissance Lakewood, LLC, said. "We have spent nearly a decade augmenting our facilities and technological capabilities in order to meet the world-wide demand for our broad range of services." Maltais continued, "This new campus master plan is critical to maintaining our focus on the future growth of the company which has included top-of the-line nasal and injectable products, R&D services, and packaging."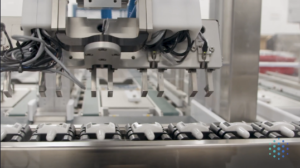 One of the cornerstones of the new campus is the 31,000-sf Science Building at 1220 Paco Way, which is completed and staff occupied. It will serve as the future home to all of Renaissance's R&D & Quality Assurance labs, and will include a state-of-the-art spray lab that will be one of the largest in the world.
1215 Paco Way, at 81,000 sq.-ft, will dramatically increase Renaissance Lakewood's GMP warehouse square footage as well as serve as the primary client engagement and administrative hub for the company. The building is expected to be ready for occupancy in Q1 2022.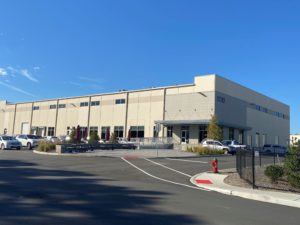 The company's headquarters at 1200 Paco Way, was also redesigned as part of the project. The building has long served as the organization's main manufacturing facility. Lab space, packaging operations, administrative offices, and warehousing capabilities are all housed at the 177,000-sf location which has remained open throughout the construction.
Attracting and retaining preeminent scientists, engineers, and core business employees have also been key components of the campus investment project. New wellness offerings, software upgrades, renovated cafeteria spaces in each building as well as expanded opportunities for training have bolstered the company's workforce and attracted some of the best talent in the pharma industry.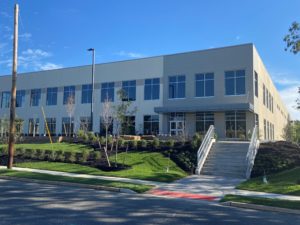 "Offering top-tier facilities and production capabilities are only part of what makes Renaissance a stand-out company in the CDMO arena, "Maltais said. "Our workforce has the kind of collective experience that is the envy of others in our business. Together with our state-of-the-art laboratories and manufacturing equipment, Renaissance is positioned as a high-quality, one-stop-shop for our customers from R&D to delivery."
About Renaissance
Renaissance Lakewood, LLC is a US-based, global contract development and manufacturing organization (CDMO) for pharmaceutical and biotech companies. With more than 20-years of experience in nasal sprays and sterile injectable dosage forms, Renaissance has an unparalleled track record of providing exceptional service and resources to clients from the development stage through commercial launch.
Top of page