Renaissance Lakewood, LLC invests in additional high-speed nasal spray assembly and packaging capability
Renaissance recently completed the installation and qualification of a new high-speed nasal spray assembly line capable of assembling and packaging unit-dose and bi-dose nasal spray devices at speeds of up to 200 units per minute. This new state-of-the-art line combines the nasal spray assembly, labeling, blister packaging, cartoning, serialization and case packing to create a highly efficient and high-quality manufacturing process for unit-dose and bi-dose nasal spray devices.
The manufacturing line was developed with a range of inline controls that make it possible to manufacture and deliver our customers the highest quality products possible. The line includes several different quality inspection technologies such as camera inspection, force monitoring, and pull tests to ensure device functionality.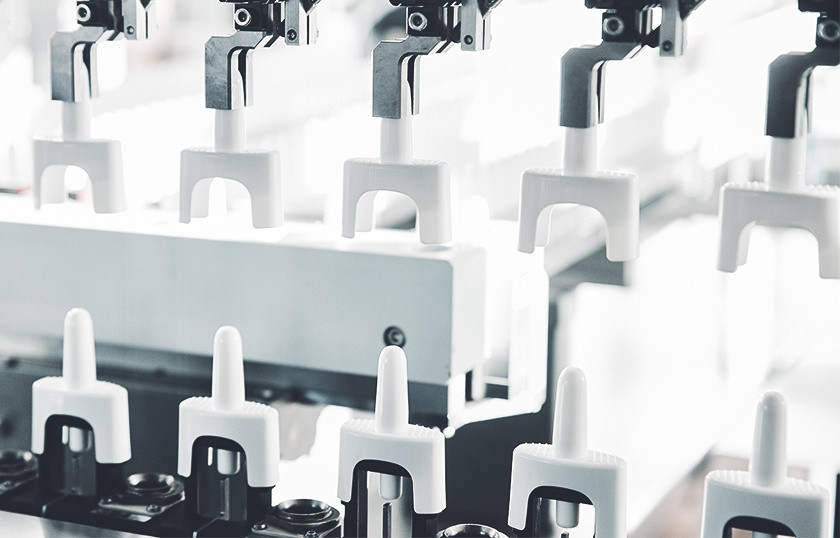 Features
Inline inspection via camera of all the glass primary containers
Micro vial inspection for chips and cracks
Micro vial insertion and force monitored positioning
Actuator mount and pull test
Laser printed labels with quality grading
Dual outfeed from assembly line to in-line blister packaging, cartoning, case packing, serialization, and palletization
In addition to this new line, Renaissance continues to operate the following unit and bi dose equipment which can support programs of any size:
4 high speed vial fillers
3 high speed assembly machines
2 clinical fillers and assembly lines
non-GMP development filling and assembly.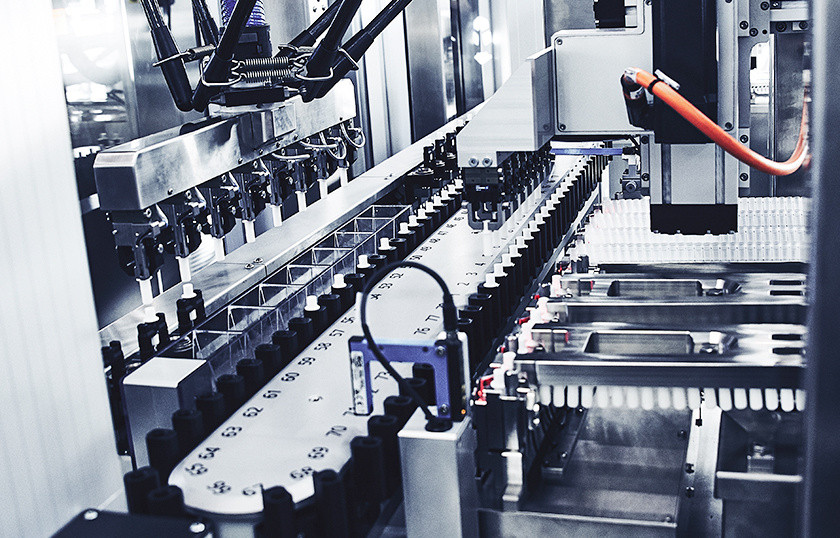 Our integrated lines offer our customers redundancy as well as the ability to scale products from pre-clinical through commercial scale manufacturing.
The investment in this capacity furthers Renaissance's commitment to being the highest-quality contract manufacturer of unit-dose and bi-dose nasal spray products. Contact us to learn more about our high-speed line and our development and commercial manufacturing capabilities for nasal spray products.
About Renaissance
Renaissance is a US-based contract development and manufacturing organization (CDMO) for pharma and biotech companies. With over 20 years of experience in nasal sprays and sterile injectable dosage forms, we have an unparalleled track record of helping our clients from development through to commercial launch. Our core capabilities include:
Aseptic fill-finish development and manufacturing (vials)
Unit-dose and bi-dose nasal spray development and manufacturing
Preserved and Non-preserved multi-dose nasal spray development and manufacturing
Analytical development & testing services
Spray characterization development & testing services
Formulation development for nasal and injectable dosage forms
DEA Schedule I-V products
Top of page