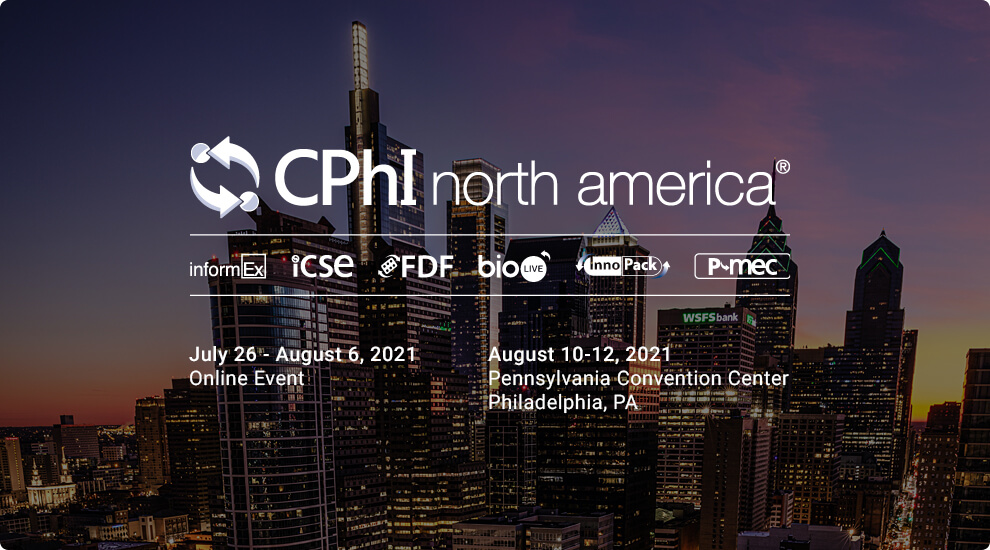 After over a year of video calls we are ready to re-connect face-to-face! CPhI North America will take place from August 10-12, 2021 at the Pennsylvania Convention Center in Philadelphia, while the online seminar program and networking are set to happen in the weeks preceding, July 26 – August 6. This is your opportunity to start re-connecting with your industry peers and boost your business for the year ahead!
Get Your Pass for FREE Before July 18th!
Get Your Pass for FREE Before July 18th!
CPhI North America facilitates opportunities for learning & industry-defining partnerships
Who You Know Matters
Connect with the best minds in the North American pharma industry, and forge business relationships that last
Source Innovative Solutions
Source innovative pharma solutions from the region in convenient product-specific zones
Immerse in Great Content
Conferences and technical seminars across 3 streams: US Market Insights, Product Innovations, Future Forecasting
CPhI North America Is Back And Is Going Hybrid!
Online Seminars & Networking
July 26 – August 6
In-Person & Networking
August 10 – 12
Register Today
https://www.cphi.com/northamerica/en/home.html
Top of page