Pharmaceutical Contract Manufacturing Organization
Renaissance develops and manufactures high-quality pharmaceuticals to fulfill your patients' needs.
Your Partner for Nasal Sprays
State-of-the-art laboratory
Cutting edge spray characterization instruments, almost 20 years in nasal experience, and successful commercialization of products for the US and global markets, Renaissance is the "one-stop-shop" for all your nasal spray formulation, development, testing, and commercialization needs.
LEARN MORE
Trusted, Reliable Contract Manufacturing
World-class sterile liquid manufacturing
Renaissance is a global, pure-play contract development and manufacturing organization ("CDMO") leader with an unparalleled bench-to-shelf service offering for nasal and sterile injectable dosage forms.
LEARN MORE
1979
Where it all started. Paco Packaging & Labs relocates to Paco Way in Lakewood, NJ from Philadelphia, PA.
LEARN MORE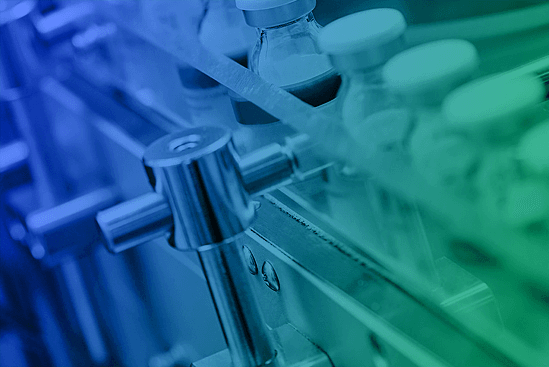 Safety
From the day-to-day safety of our co-workers to the safety of the patients who use the pharmaceuticals we manufacture; Renaissance is focused on improving safety at our facilities every day. We empower all of our employees to identify and correct potential hazards to ensure that we can execute our responsibilities in a safe compliant environment.
View Open Positions
Quality
Ensuring the quality of the products we develop and manufacture is the foundation of our business. Quality is part of every team member's responsibility at Renaissance. Build a rewarding career and be part of a group of talented individuals that provide reliable high-quality pharmaceuticals.
View Open Positions
Services
As a contract service provider, everything we do at Renaissance is based on meeting and exceeding the expectations of our clients. Our team of dedicated employees implements a service mentality in everything we do.
See Our Services
News & Events
Our newest offerings and capabilities. Recent investments in our facilities, new and expanded services and expertise. Upcoming conferences and events.
+$30m
+$30 million in facilities and equipment investments since 2020
1st
Manufacturer of the first FDA approved bi-dose nasal spray drug
310k
Sq. ft. of infrastructure with additional space under construction
+10
cGMP manufacturing suites with additional under construction